I am part of a Virtual Curriculum Fair started by Homeschooling Hearts & Minds. Every week in the month of January, I will be posting about a home schooling topic. This week is on Language Arts.
This is my all-time favorite subject. It's such a wide range of studies...of course, grammar, but also, writing, reading, logic, spelling, speech, literature, poetry and more!
I have been a home school mom for 20 years. I've done A LOT of different curriculum in the above subjects. I'll share a few of the 'winners' in our family.
The first that comes to mind is "Learning to Write the Novel Way" by Carole Thaxton of Konos fame. My oldest daughter used this and LOVED it! It took her step by step into the writing process. She was able to complete a novel using just this guide.
For grammar, Easy Grammar is a staple. Using the preposition approach makes dissecting sentences a breeze. In my opinion is this best in the younger grades and for remedial older students. Easy Grammar gives the students a good grasp on the parts of speech. Which lays a wonderful foundation for future grammar study.
In the higher grades, I found Jensen's Grammar a good fit. This builds upon the simple parts of speech and moves the student deeper into grammar skills.
Critical Thinking books are a MUST in every homeschool. We have used their Building Thinking skills, Editor-in-Chief, Reading Detectives and Daily Mind Builders. These books make the learning of these subjects fun and enjoyable.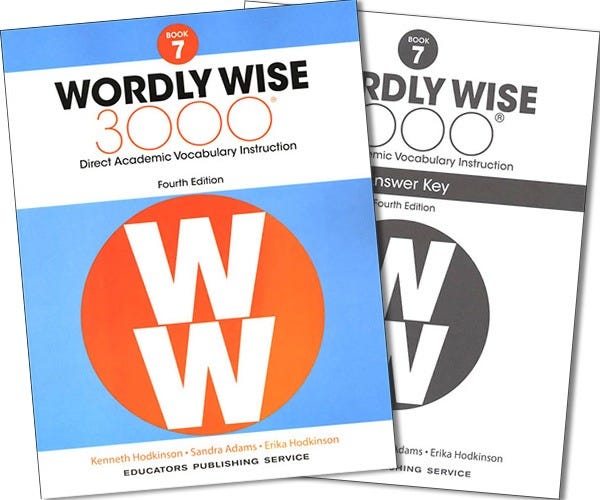 I almost forgot Wordly Wise books. We used these for vocabulary beginning around 6th grade. Although my children never really 'enjoyed' them, I found them a good way to broaden my kid's vocabulary.
A couple of times I tried a Latin course...but quickly discarded it. The only 'benefit' I could ever see was knowing the roots of our English words... Wordly Wise covered some roots so it was introduced to them.
For a couple of years when my older children were younger we did a monthly newsletter that we mailed to friends and family. (no internet then) It is great fun to look back and read their entries into that newsletter. This project covered many areas of Language Arts...writing, spelling, editing, envelope addressing, critiquing, and more!
We called it "Life At The Lemay's".
Today a similar idea would be a family blog. Consider the possibilities here...and the readership!!! hmmmm wish I still had a house full of kids!
Take a look at other bloggers participating in the Virtual Curriculum Fair:
On Learning to Spell by Susan @ Homeschooling Hearts & Minds
http://homeschoolheartandmind.blogspot.com/2012/01/on-learning-to-spell.html
Reading on Time by Cindy Horton @ Fenced in Family
http://www.fencedinfamily.com/blog/2012/01/reading-on-time/
Playing with Words: the Language Arts by Christa Darr @ Fairfield
Corner Academy
http://christadarr.blogspot.com/2012/01/playing-with-words-language-arts.html
Reading and Beyond: Language Arts in Our Homeschool by Laura O in AK
@ Day by Day in Our World
http://daybydayinourworld.com/2012/01/reading-and-beyond-language-arts-in-our-homeschool/
Language Arts that Work for Us by Melissa @ Grace Christian School
http://www.gchomeschool.com/2011/12/virtual-curriculum-fair-language-arts.html
Learning Language at Our House by Jessica @ Modest Mama
http://www.modest-mama.org/2012/01/learning-language-at-our-house.html
Virtual Curriculum Fair: Language Arts by Christine T. @ Our Homeschool Reviews
http://ourhomeschoolreviews.blogspot.com/2012/01/virtual-curriculum-fair-language-arts.html
The Learning of Language by Dawn @ tractors & tire swings
http://tractorsandtireswings.blogspot.com/2012/01/learning-of-language.html
Reading and Spelling: Modifying the Magic by Pam @ Everyday Snapshots
http://everydaysnapshots.blogspot.com/2012/01/reading-and-spelling-modifying-magic.html
An In Depth Look at All About Spelling by Missouri Mama @ Ozark Ramblings
http://oramblings.blogspot.com/2012/01/in-depth-look-at-all-about-spelling.html
Virtual Curriculum Fair: Let's Talk About Words by Debra @ Footprints
in the Butter
http://debrakb.blogspot.com/2012/01/virtual-curriculum-fair-lets-talk-about.html
Why We Love Classical Conversations Essentials (and how I know that is
not a complete sentence!) by Nicole @ Schooling in the Sun
http://schoolinginthesun.blogspot.com/2012/01/why-we-love-classical-conversations.html
Virtual Curriculum Fair---Playing with Words: the Language Arts by
Angie @ Petra School
http://pebblekeeper.wordpress.com/2012/01/02/currriculum_lanuage-arts/
Whole Language vs. Phonics by Christine @ Crunchy Country Catholic
http://crunchycountrycatholic.blogspot.com/2012/01/whole-language-vs-phonics.html
It's All About the Art of Language by Brenda Emmett @ Garden of Learning
http://myhomeschoolgarden.com/2012/01/02/its-all-about-the-art-of-language/
Watching Movies for Language Arts Class by Debbie @ Debbie's Digest
http://debbiesdigest.blogspot.com/2012/01/virtual-curriculum-fair-playing-with.html
Only 5 Spelling Tests a Year! (Can we do that?) by LP @ justpitchingmytent
http://justpitchingmytent.blogspot.com/2012/01/fyi.html
Playing with Words by Chrissy @ Learning is an Adventure
http://learning-adventures.blogspot.com/2012/01/playing-with-words.html
Language Art at Our House by Joelle @ Homeschooling for His Glory
http://homeschoolingforhisglory.blogspot.com/2012/01/language-art-at-our-house_02.html
Virtual Curriculum Fair Week One Playing with Words: the Language
Arts by Leah Courtney
http://courtneysix.blogspot.com/2012/01/virtual-curriculum-fair-week-one.html
Language Art at Our House by Joelle @ Homeschooling for His Glory
http://homeschoolingforhisglory.blogspot.com/2012/01/language-art-at-our-house_02.html
Virtual Curriculum Fair Week One Playing with Words: the Language
Arts by Leah Courtney @ The Courtney Six Homeschool Blog
http://courtneysix.blogspot.com/2012/01/virtual-curriculum-fair-week-one.html
Heart of Dakota- The Fine Details part 1-
Language Arts
by Lynn @
Ladybug Chronicles
http://ladybug-chronicles.blogspot.com/2012/01/heart-of-dakota-fine-details-part-1.html